The Paul LoGerfo Research Award
The application period for the 2023 Research Awards is now closed.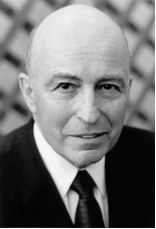 The Paul LoGerfo Research Award (PLRA) was developed to honor the life of Paul LoGerfo who made numerous major contributions to the field of endocrine surgery during his esteemed career. Dr. LoGerfo passed away from malignant melanoma in 2003 during the peak of his career while serving as President of the American Association of Endocrine Surgeons. The mission of the PLRA is to enrich the discipline of endocrine surgery and to advance the careers of junior investigators who are interested in a career in academic endocrine surgery. Contributions are accepted from AAES members, patients and families to provide support to educational and research activities of the Membership. ​
You can support the goals of the Paul LoGerfo Research Award by making a contribution to the "Endocrine Research Discovery Fund" in memory of Dr. Logerfo. The AAES Foundation is a 501(c)(3) organization and donations are tax deductible under section 170 of the Internal Revenue Code.
What are the goals of the Research Award?
Awards will support research in basic science and clinical areas related to endocrine surgical diseases. Priority will be given to those projects related to patient outcomes involving and benefiting the patients of the entire Association. Award recipients will be expected to present to the membership an updated report on their project the following year.
Who is eligible to apply?
Surgeons who are currently Members of the AAES may apply for the Paul LoGerfo Research Award. Fellows in Endocrine Surgical Fellowships sponsored by a Member of the AAES may also apply.
How can I donate?
Monetary gifts, securities, insurance, estate bequests or donation of any other asset is appropriate and greatly appreciated. Contributions will be solicited yearly from the membership with Annual Dues; however money can be donated at any time of the year online by clicking the "Donate Today" button at the top of the page.